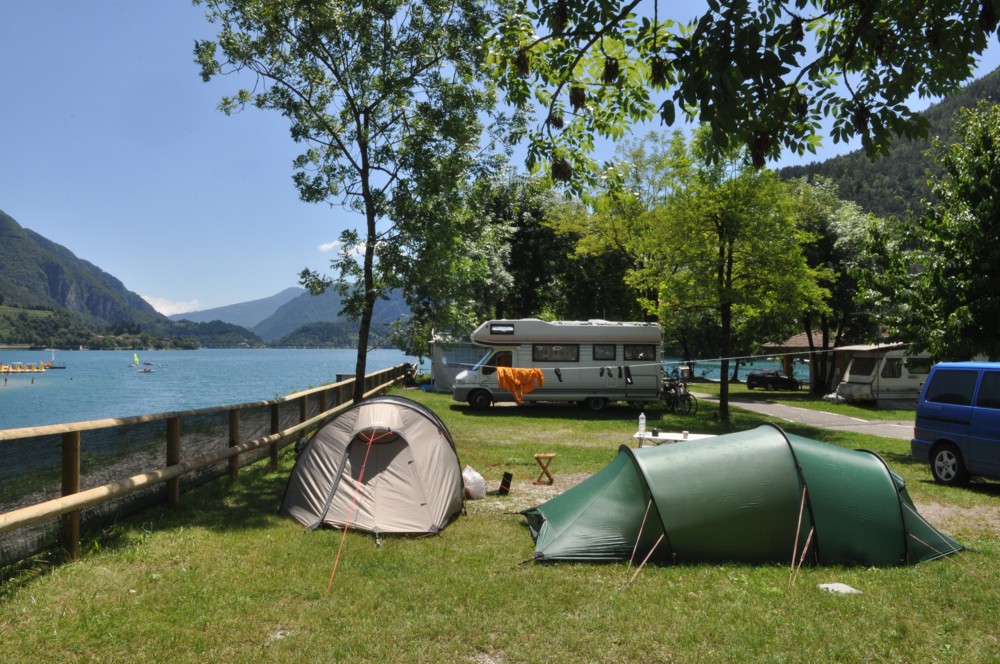 Comfortable for the whole family
Directly on Lake Ledro
Evocative and full of shaded areas. You will find large pitches with light connection, all services with hot water, washer dryer, breakfast and snack bar. Everything is in a young, familiar and friendly environment.
relax and wellness
A fantastic swimming pool!
Cool off in the swimming pool for a regenerating experience and then relax on the loungers in the renovated solarium area. Three times a week there will be an aqua aerobics class for your muscle awakening.
guaranteed fun
Animation for child and adults!
Fun, creativity and imagination are the key words of our Kids Club designed for the youngest.